First living kidney donation networking event for Black kidney patients
South Bank University
18th February, 5.30-8.30 pm
The Big Conversation is a patient & family engagement event that is part of the Living Transplant Initiative, a joint project between Gift of Living Donation (GOLD) and Guy's Hospital and funded by NHSBT, to increase living kidney donation among Guy's Black kidney patients on the transplant waiting list. Black patients, family members, friends, black living donors, living donor recipients and kidney specialists will come together and talk about living donation.
Helping Black patients talk about living donation
The aim of the event is to help Black patients, who are often reluctant to talk about living donation, to start the conversation with loved ones. We hope the event will also encourage and inspire friends and family to consider donating, which could lead to an increase in the number of preemptive kidney transplants.
Location
South Bank University
103 Borough Road
London SE1 0AA
Links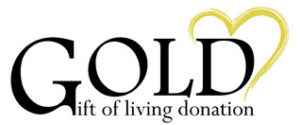 Gift of Living Donation (GOLD)