Guy's Adult Transplant Team are staying active until the next British Transplant Games scheduled to take place in Leeds from 28 to 31 July 2022 after the British Transplant Games had to be cancelled in 2020 and 2021 due to the coronavirus pandemic.
Football Team
The Guy's transplant football team competed in their first major event in September, playing games against other transplant teams, including Nottingham, Oxford, Liverpool, and Team Wales. The Guy's team came third overall in the tournament. This is a great achievement, and the team are eager to continue training, and plan to host friendly games against Team Wales to improve on their success in the next event.
Social Picnic
Also in September, the team held a picnic in the park, with lots of food and drink, and a not-very-competitive game of rounders. The team is planning future events, which will be posted on the team's social media pages
Fund Raising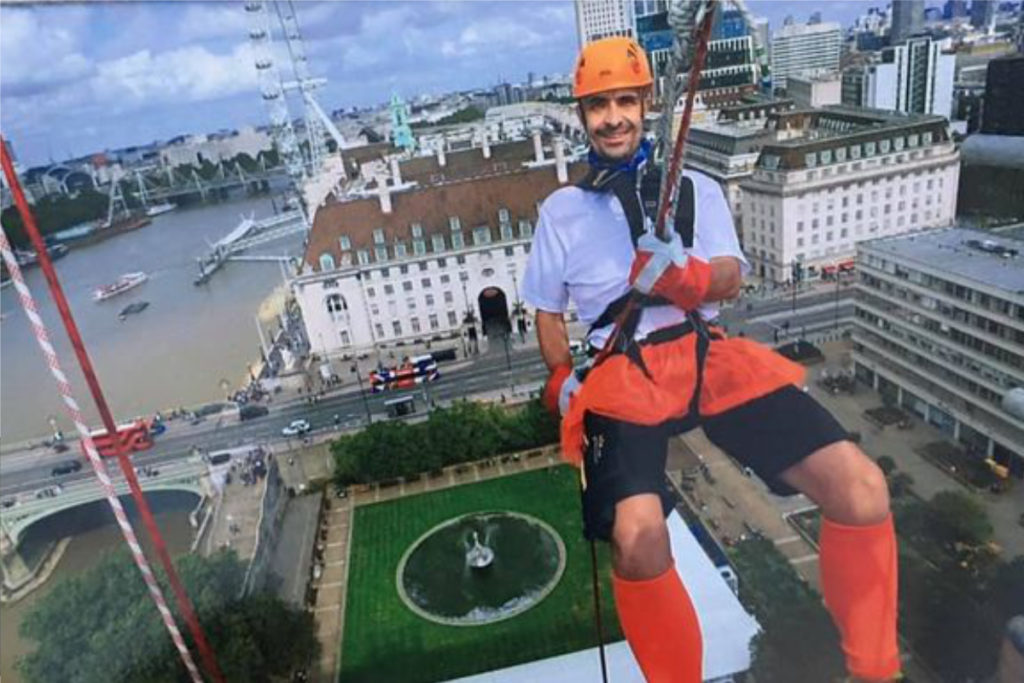 The team is busy fundraising to support their activities, and for their contributions Mark Mears and Olivia Bell channelled Spiderman/Woman to complete the St Thomas' Abseil. The pair of daredevils tackled the building on 11 September, maintaining thier smiles throughout.
To find out more
If you would like to know more about the Guy's Adult Transplant Games Team's activities, contact guystransplantteam@gmail.com